G Series Libraries
Professional Grade Direct Attached Archive Storage
Utilized by corporations and government agencies worldwide for long-term data storage, G-Series libraries are the market leader for direct-attached professional data archiving solutions. They are ideal in circumstances where a UDO library software infrastructure or a storage area network is in place, or specific connectivity requirements are necessary.

The G-Series is a scalable archive library family, with models ranging from 20 to 638 media slots making it easy to select the perfect size of library for your data archiving needs. In addition, the G-Series provides mixed optical media support for both Magneto Optical (MO) and UDO technology in one library or UDO1 and UDO2 in one library.
ASTI offers a line of G-Series UDO libraries, specifically certified for IBM customers.
Contact ASTI Sales: 719-593-7900 or submit a Request for Quote.
Gx Entry-Midrange Models
Gx Scalable Slot Licensed Models
G Series Entry-MidrangeThe slot licensed entry and mid-range Gx models have a data archiving range of 4.8 TB- 10.4 TB. These models scale to meet future data archiving requirements resulting in investment protection for your business.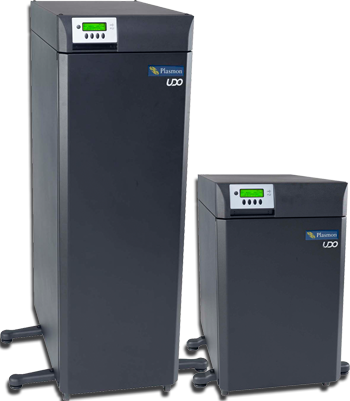 There are many benefits to the intrinsic scalability of these models:
Empowers your business to expand incrementally as data archiving requirements increase
Minimizes initial impact on IT budgets by purchasing only what is needed for today while maintaining the potential for expansion
Allows IT departments to budget/plan for expansion
Accommodate data growth without changing footprint size
Click on a link to the right to download the datasheet
G Series Enterprise Models
G Enterprise Libraries
Investment protection is a key factor in data archiving. The highly-configurable G-Series Enterprise libraries can be upgraded or expanded at any time on-site by adding additional drives, slots, and expansion bays.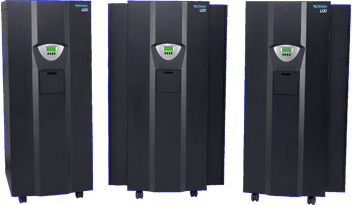 Enterprise library capacities start at 9.8 TB and can expand up to 38.3 TB, fulfilling even the largest data archiving requirements.
These libraries offer:
Dual media transport assemblies
10 disk bulk magazine load
Redundant power supplies
Options include:
2 to 12 MO or UDO optical drives
Barcode scanner
Multiple SCSI bus configurations.
Click on a link to the right to download the datasheet
Features & Benefits
Features:
60GB UDO Drives
Dual Media Transport Assemblies
Auto-Calibration
Hot swappable Drives
Mixed MO & UDO Support
10-Slot Bulk Magazine (Enterprise models only)
Redundant Power Supplies (Enterprise models only)
Optional Bar Code Scanner
Benefits
Worry-free Archiving with UDO Write Once Read Many media that preserves data unaltered for greater than 50 years
Minimized Risks with regulatory compliant ISO standardized optical media that exceeds industry requirements - the data is there when it is needed, unaltered, and capable of being randomly accessed.
Conserves Technology Related Expenditures – substantially reduced need for system migrations and technology refreshes.
Scalability - As data storage requirements increase, libraries can be easily expanded within the same footprint offering investment protection through capacity expansions and "future proof" system upgrades.
Readily Available Support Services - one service contract covers multiple components.
Optional Bar Code Scanner – bar coding provides efficient media tracking and management of both online and offlined media.
Field Proven Robotics – incorporates state-of-the-art robotics for transporting media to and from drives. Dual media transport assemblies and auto calibration increase uptime and maximize productivity.