County Clerks, Records Retention
As the City or County Clerk, you are ultimately responsible for the safekeeping, retention and disposition of public records. Though Clerk responsibilities may vary by jurisdiction, the Clerk's ultimate responsibility is to ensure the long-term retention and protection of this data.
The Clerk must ensure the safekeeping of records such as those related to the criminal justice system, elections, real estate and property tax records, birth and death certificates, marriage licenses, passport applications, and other documents.
This data must be collected and archived in a secure manner which will guarantee: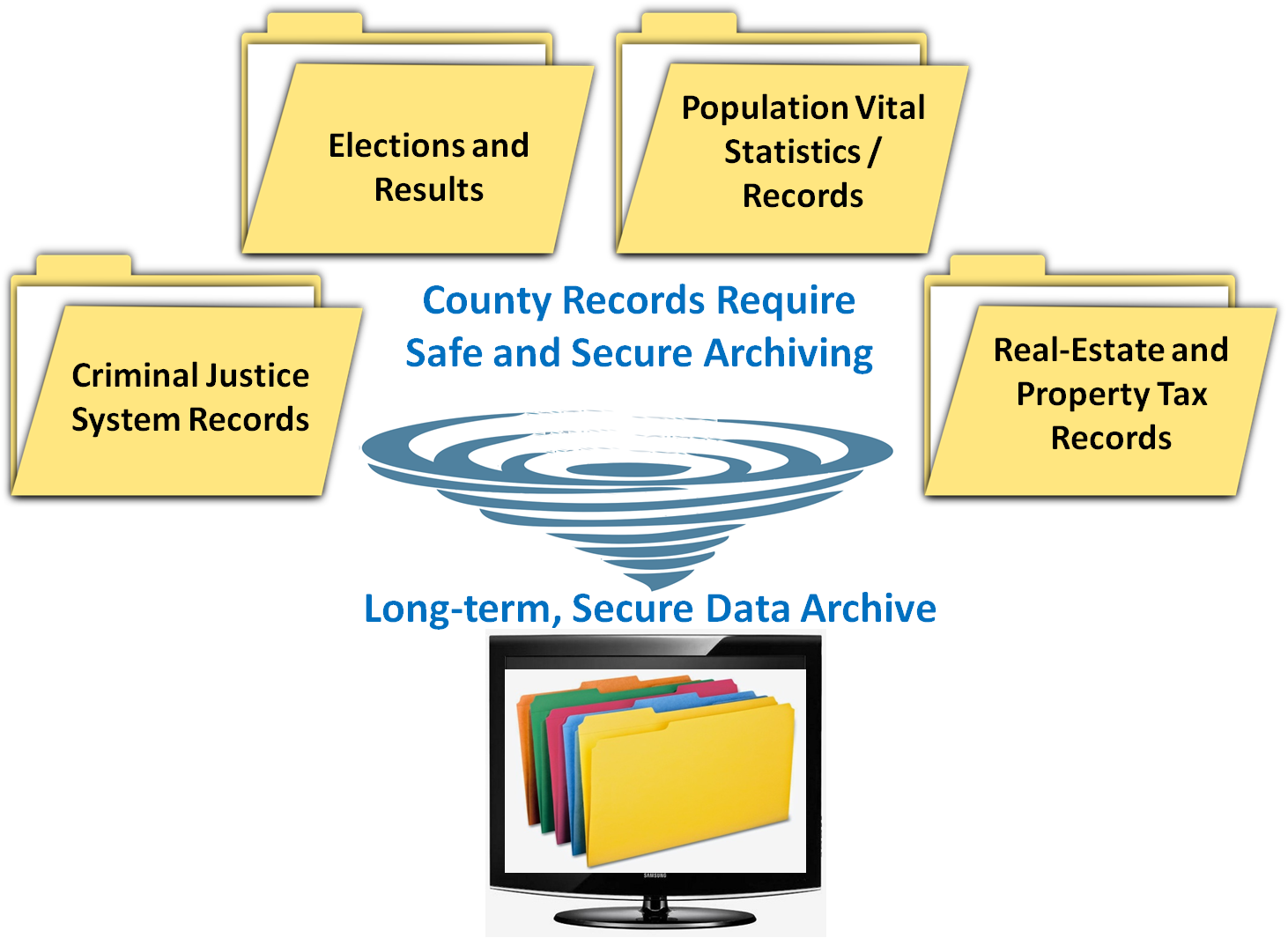 Records CANNOT be altered once written (True WORM), always maintaining their original authenticity
Records CANNOT be ransomed (encrypted) by any malicious cyber attack
Records CANNOT be deleted or destroyed by a virus, electromagnetic pulse (EMP) or maliciously.
Records MUST be retained and fully accessible for decades at a minimum, not just a few short years
Records MUST be easily accessible for those authorized
Records MUST be confidently stored and protected against disasters, no matter the kind
Solution Benefits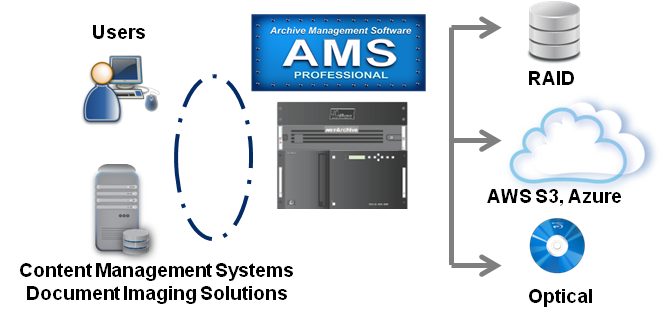 NETArchive provides long-term data archive solutions designed specifically to assist City and County Clerks to permanently and securely store these critical records. The NETArchive solution can create multiple copies of your critical data, on Disk, Optical and/or Cloud as needed. The Optical copy CANNOT be altered, destroyed, or ransomed given its non-magnetic properties and carries a 100+ year media life guarantee from Sony.
With out of the box integration with many 3rd party Criminal Justice systems such as Jano Justice and document imaging solutions from Real Vision Software, NETArchive can quickly integrate with your existing county's content management systems and provide you peace of mind that your official records will never be compromised.