Leadership Team
Chris Carr, CEO
Chris Carr brings more than two decades of optical solutions experience to Alliance Storage Technologies, including leadership at Phillips LMS (later Plasmon). An established visionary and entrepreneur, Carr founded Alliance Storage Technologies over 13 years ago, specializing in selling new and refurbished archive solutions, optical libraries, disc drives, parts, accessories and maintenance services for the industry's leading manufacturers including Hewlett Packard (HP), IBM, and Sony. Building on the company's initial success, Carr expanded Alliance in 2009, with the acquisition of Plasmon's assets – catapulting the business into the archiving industry leader it is today. As CEO, Carr oversees the corporate direction and strategy for Alliance's operations, including marketing, sales, consulting, alliances and channels, and support. He focuses on strategy, leadership, innovation and customers.
Tim Summers, Vice President of Product Development
Tim Summers brings a highly successful track record in building high-growth technology companies, with a deep understanding of technical aspects, as well as customer-facing issues, to Alliance Storage Technologies. For over 20 years, Summers has focused on data storage and archiving product development, including enterprise archiving, tiered storage archiving appliances, and enterprise level archive / tiered storage software. Prior to Alliance, Summers served as Senior Vice President of Product Development for Metalogix Software, Chief Technology Officer (CTO) at Plasmon, and Senior Vice President at Softek Storage Solutions. During his tenure at these organizations, he was responsible for driving large geographically dispersed organizations across a variety of IT disciplines, with an emphasis on systems-oriented product lines in the storage management and storage performance markets. His expertise also includes growing smaller early stage ventures and transitioning for success through acquisition.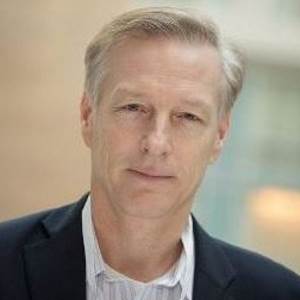 Bill Gallagher, Worldwide Director of Sales and Marketing
With more than 20 years of sales and leadership experience focused on the storage and data management industries, Bill Gallagher brings invaluable insight and expertise to his role at Alliance Storage Technologies. Gallagher oversees the overall coordination, functional management and leadership of worldwide sales initiatives for Alliance. Key functions include development and execution of sales strategies, key account management and management of the global sales team. Gallagher works in collaboration with the marketing team to identify and develop marketing initiatives and new customer opportunities. Prior to rejoining Alliance, Gallagher served as Vice President of Enterprise sales at Metalogix Software. While there, he was responsible for leading the Enterprise Sales and Strategic Alliances organizations – which held responsibility for the EMC and Microsoft relationships; playing a key role in the successful acquisition by private equity firm Permira. Gallagher has also held roles of progressive leadership with Fujitsu, IBM and multiple tech startups, garnering a proven track record of strategic selling success involving complex solutions.
Fran Rogers, Administrative Director
Fran Rogers joined Alliance Storage Technologies in 2003, with more than 10 years management experience in the archiving industry. Rogers brings extensive expertise in compliance, customer service, operations and finance. Prior to Alliance, Rogers spent 10 years in roles of increasing responsibility, advancing her to the current role today of Administrative Director overseeing Alliance's legal, finance, customer support and personnel. Rogers is instrumental in overseeing the day-to-day administrative operations and ensuring execution of Alliance's business objectives across all divisions.