Understanding Cloud Archiving Security Risks
Organizations across the globe are exploring cloud storage for data archiving. Though there are many benefits to archiving data to the cloud, the picture can quickly become clouded due to an organizations' risk related to data access, data control, data recovery and security vulnerabilities. Before committing your valuable data assets to the cloud, consider these security and risk factors.
Mitigating Cloud Archiving Security Risks

| | |
| --- | --- |
| Cloud Archiving Considerations | Security and Risk Challenges and Concerns |
| Long-term Cloud Storage Cost | Archive data is retained for decades, resulting in significant ongoing cloud cost. On-premise True WORM archive storage has a much lower TCO over time. |
| WORM Storage | WORM Storage (Write Once, Read Many) provides immutability, ensuring adherence to legislative, corporate and industry regulatory mandates, as well as protecting data from ransomware. |
| Hybrid Cloud Storage | By implementing a hybrid cloud methodology, where a copy of data is written both to the cloud and on-premise archive storage (preferably WORM Based), a copy of last resort is maintained, ensuring access to data during DR events and the ultimate control of your critical data. |
| Unified user authentication and data access policy management | To ensure data integrity, privacy of data, and avoidance of data breach situations, cloud archiving solutions must integrate with your existing user authentication and data access policies. Existing technology that is deployed such as Windows Active Directory should be supported and automatically applied to the cloud. |
| Data Encryption with Integrated Encryption Key Management | To protect data that is being transmitted or when at rest, FIPS 140-2 certified Data Encryption with tightly integrated Encryption Key Management should be deployed. This keeps you in control of your data, eliminating data breach situations where cyber criminals might gain access to data in the public cloud environment. |
| Cloud Integrated Storage | Cloud Integrated Storage technologies act as a cloud gateway, with the most recently utilized data residing on-premise on local storage, providing fast access to your most recently archived data. |
Download the eGuide for Cloud Concerns or Contact Alliance Sales at 719-593-7900 for more information.
NETArchive Hybrid Cloud Archiving Solution provides the protection required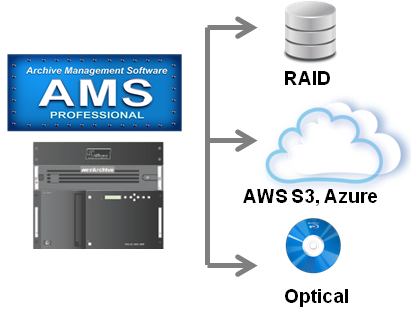 NETArchive Hybrid Cloud Storage option deploys a hybrid cloud storage environment, utilizing Cloud Integrated Storage technologies. With high-performance on-premise RAID cache for fast access to recent data, archive data is permanently stored to the on-premise WORM storageand a second copy to the cloud, blending compliant archive storage technologies with the reliability, availability and utility of cloud. This automated process provides two resilient copies of last resort, ensuring continued access to your critical data should a DR event or a ransomware attack occur. Learn more...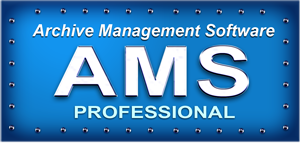 NETArchive AMS (Archive Management Software) ensures only authorized users can access and view archived data, utilizing industry standard user authentication facilities such as Windows Active Directory. By integrating with your existing security environment, the need to deploy multiple authentication techniques and systems is eliminated. All access is also funneled and authorized through the NETArchive's AMS, eliminating unauthorized access to data. Learn more...

Encryption Option ensures all archived data is encrypted using FIPS 140-2 certified AES-256 bit data encryption with integrated encryption key management, eliminating exposure for data in transit and at rest, whether in the cloud or on premises, eliminating regulatory compliance issues should data fall into the wrong hands. Learn more...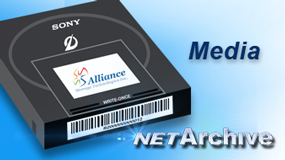 NETArchive WORM Storage provides data protection with a permanent, immutable copy of last resort. NETArchive True Write-Once-Read-Many (WORM) ODA media is extremely robust and offers an archival life estimate of greater than 100 years, making it the premiere choice for professional data archiving. Learn more...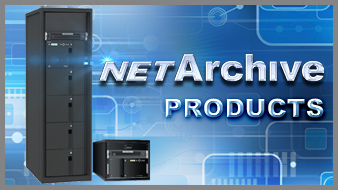 The NETArchive is designed for professional data archiving and its advanced features provide protection for the safeguarding of personal information. With secure authenticated access to all data, and with optional data encryption, all data is secured from exposure. Additionally, all files that need to be protected are archived in a permanent, unalterable state that is 100% secure, providing the highest level of data authenticity, unmatched by tape, disk, or other backup media technologies using software-based WORM emulation. Alliance data archiving solutions have been meeting the compliance, protection and permanence needs of corporations and government agencies for over 30 years.
The NETArchive Hybrid Cloud Archiving Solution allows you to use the Cloud for data storage and eliminates the security risks.
Contact Alliance Sales at 719-593-7900 or submit a Request for Quote.