Alliance Storage Technologies Announces NETArchive ODA Generation 3

NETArchive products are getting better in 2021 with the Introduction of Sony ODA Generation 3 (ODA3) next generation optical drives and media technologies.
With significantly increased storage capacity, 150% faster performance and with backwards read compatibility for prior generations, NETArchive's seamless integration of this next generation technology makes it easy to take advantage of the groundbreaking advancements of SONY Optical Disc Archive Gen3 now available in 5.5TB capacities.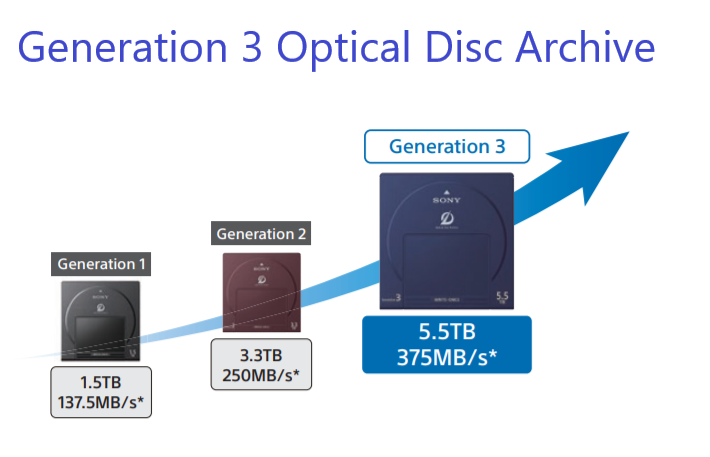 Data durability and data preservation within a completely integrated data archiving solution!
ASTI as a solutions partner of SONY integrate this new technology into our NETArchive platform providing continued development of groundbreaking advancements in data archiving using a multi-tiered integrated network attached storage (NAS) architecture that leverages the strengths of RAID, SONY ODA and Optional Microsoft or Amazon Cloud storage to meet essential archive requirements in a way that traditional storage products cannot match.
The NETArchive product family now scales from a capacity of 5.28TB up to 2.8PB of automated near-line optical storage, with increased RAID cache size up to 96TB, plus you can add hybrid cloud, encryption and replication options providing flexibility. With backward read capability for all prior ODA generations of media and write compatible for both Generation 2 & Generation 3 media, eliminates the need for migrations due to technology refresh. Our purpose built data archiving solution provides unprecedented performance, scalability, data durability and protection, investment protection, all at a compelling TCO.
Business Continuity and Disaster Recovery while reducing the risk of data loss
Does your disaster recovery plan include a long-term data archive strategy and a ransomware disaster recovery plan for your companies valuable data assets?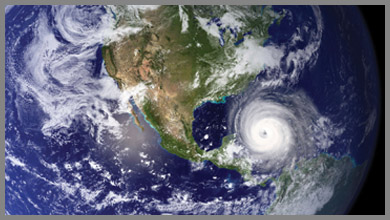 Join the many companies that trust the NETArchive as the solution to ensure the following:
- Data assets cannot be altered once written (True WORM) – original authenticity maintained.
- Data assets cannot be ransomed or hacked by any malicious cyber attack (Ransomware).
- Data assets cannot be deleted or destroyed by a virus or electromagnetic pulse (EMP).
- Data assets are protected against magnetic interference, heat, humidity, water, Solar Flares, bit rot, pollution, warping , power surges, and accidental deletion.
- Data assets are retained and fully accessible for decades, not just a few short years.
- Data assets can be confidently stored and protected with easy long term access.
- Data assets will not need to be migrated every 3 – 5 years.
Don't let your business suffer from downtime! Loss of critical business data can negatively impact an organization's ability to meet its operational and business objectives, its employee productivity, and its customer satisfaction, all while exposing it to costly recovery expenses and potential compliance violations leading to fines or public exposure.
Organizations can benefit greatly from archiving static data and optimizing their storage environment. By moving data to an active archive tier one can reclaim expensive primary disk and backup system space, freeing up valuable resources, lowering power, cooling and maintenance costs. Static records can be confidently stored for 100+ years with a true archive tier within a storage architecture.
Data Archiving Solutions you can trust to mitigate risks to your valuable data assets
The NETArchive dramatically reduces the risk of data loss. ASTI has capitalized on the advancements in SONY's optical technology which delivers unprecedented performance, and professional archive grade optical media within a high-capacity cartridge. Its use of optical WORM technology ensures that the data recording surface cannot be modified, erased or altered in any way. The data assets cannot be ransomed (encrypted) by any malicious cyberattack, providing unmatched data durability and data preservation while still providing fast access to archive data.
The solution seamlessly integrates into storage environments in just a few minutes presenting itself as a standard TCP/IP network resource supporting SMB/CIFS, NFS and FTP protocols. This simplified integration allows a growing list of content management, data archiving, and imaging applications to quickly certify the NETArchive as the principle archive within an overall data and document management solution. The NETArchive's hardware-based WORM technology ensures that the data recording surface cannot be modified, erased or altered in any way. Therefore, all files that need to be protected are archived in a permanent, unalterable state that is 100% secure. ODA media with a data life estimated at 100+ years, which is substantially longer than other magnetic based storage media on the market.
Get the details on the NETArchive here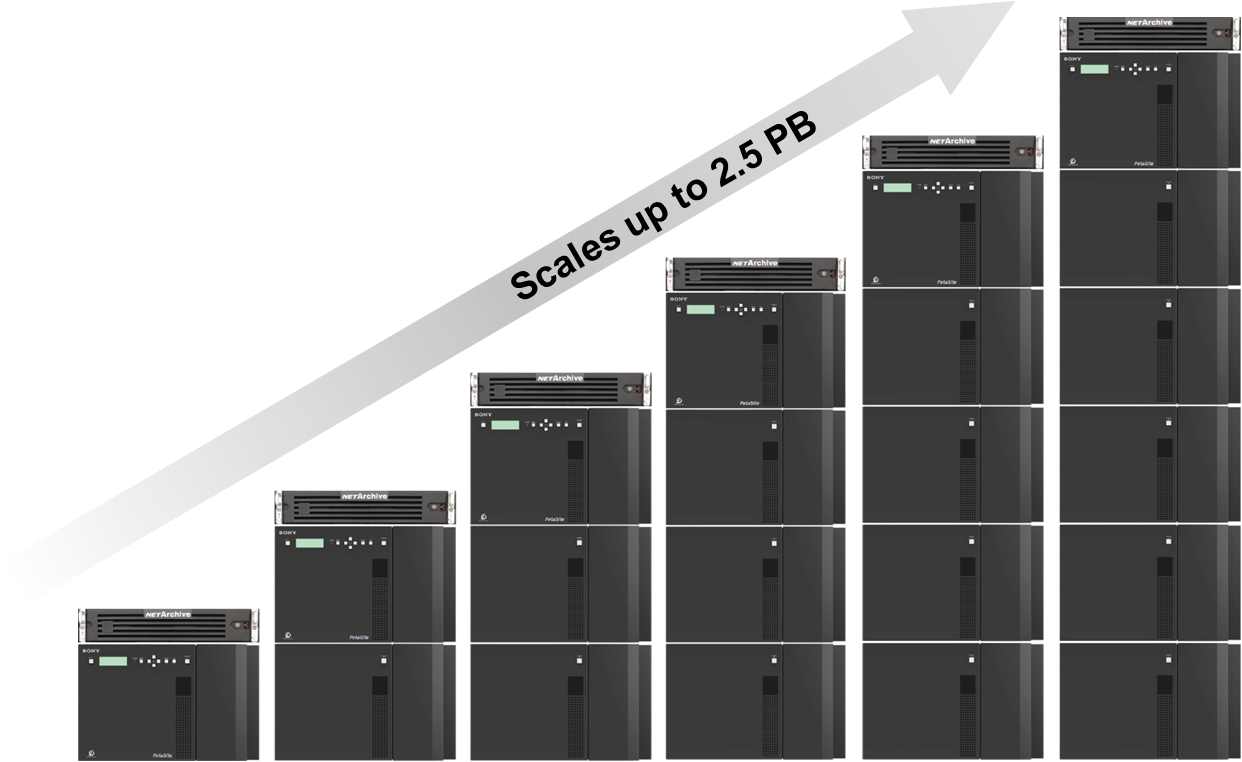 About Alliance Storage Technologies
Alliance Storage Technologies, Inc. is the leading provider of cloud and optical data archiving solutions. The company's flagship product, NETArchive® gives organizations the most reliable, unalterable, secure archive that protects data for decades not just years. Alliance's solutions are trusted by thousands of businesses worldwide and meet the most stringent regulatory requirements with game-changing performance and efficiency at an unrivaled price, so customers can actively archive, manage, optimize and secure critical information assets with confidence.
Alliance Storage Technologies, Inc. (ASTI) specializes in professional data archiving