Sony Optical Disc Archive (ODA) Technology
The Sony Optical Disc Archive offer the most advanced optical technology on the market, far surpassing previous generations of optical technologies and other products available in the current marketplace. Sony Optical Disc Archive products offer an excellent total cost of ownership, high capacity footprint, and exemplary performance, resultiing in a highly desirable data archiving technology.

Alliance Storage Technologies works closely with Sony as an authorized Sony Optical Disc Archive (ODA) Solutions Partner and fully integrates ODA technology with NETArchive, a leading data archiving solution that ensures your data is secured for years to come.
Sony ODA Overview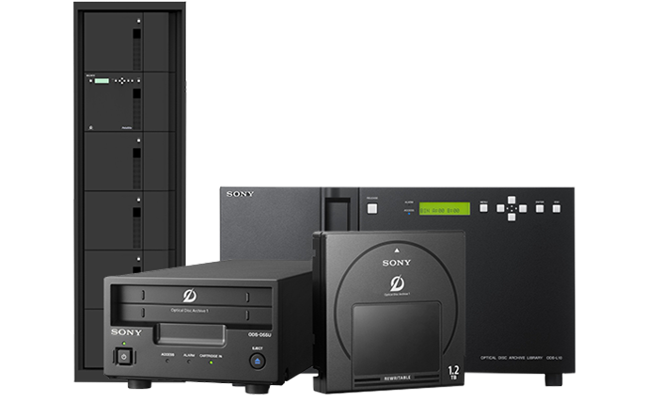 Sony's Optical Disc Archive (ODA) provides an excellent technology base for data archiving. Providing fast access for both storing and retrieval of data, and scalable to 2.8 PBytes of nearline data in a single rack, ODA grows with your business. With a product roadmap that has aggressive advancements in storage capacity and performance while providing backward compatibility, customer investments and access to data is future proofed. With a media life of up to 100 years, ODA can help you achieve safe long-term storage for all your archiving needs while keeping archiving costs low.
The Sony ODA Product family consist of multiple components which seamlessly integrate into the NETArchive solution, providing an enterprise class data archiving solution. Click here to learn more about NETArchive.
For more information on Sony ODA, click on a link below to visit the Sony ODA website.