Ultra Density Optical (UDO) Drives
Professional Internal and Desktop External Optical Drives for Archival Storage
ASTI's UDO drives are engineered specifically for the demanding requirements of professional archival storage environments. Extremely high duty cycles provide reliable and long-term use. Rapid seek times and fast read/write speeds ensure access to valuable archived data in seconds.

ASTI offers both Internal Drives for use in automated libraries, and stand-alone Desktop Drives for small businesses and individual departments.
Contact Alliance Sales to purchase drives or media (719) 593-7900 or submit a Request for Quote.
UDO Desktop Drives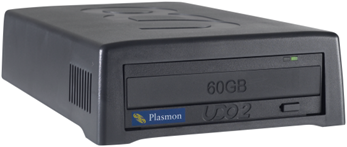 ASTI's UDO Desktop Drives bring professional archival storage to small office and departmental environments at an affordable price. Legal and accounting firms, engineering and design offices, publishing houses, healthcare facilities, and many other businesses will benefit from the high-capacity, performance, and reliability of UDO Desktop Drives.
The UDO Desktop Drive includes everything necessary to start archiving valuable information. The package includes a UDO external optical drive in a desktop enclosure, external power supply, interface/power cables, and software drivers for Windows™ and Linux™ operating systems.
UDO Desktop Drives are available in 30GB UDO1 and 60GB UDO2 configurations.