120 MM DVD Media
While the 120mm DVD media format is very common in consumer products, ASTI's focus with this technology is on professional data archiving storage applications. The pervasiveness and acceptance of DVD technology makes it an ideal choice for a centralized data archive that benefits from remote data collection or the physical distribution of content. Unlike UDO media that is housed in rugged cartridge, DVD is a "bare" media that requires unique handling and quality considerations. ASTI offers only the highest quality DVD media designed for the demands of data storage. When used in combination with D-Series DVD libraries, DVD technology provides a flexible archive solution.


D-Series DVD-RAM Discs are available in 9.4GB (pre-loaded single magazine w/ten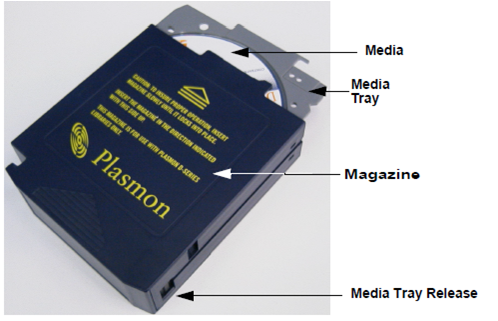 discs or 4 preloaded magazines of ten discs), and 4.7GB (preloaded single magazine w/ ten discs, including manual disc cleaner and 4 preloaded magazines of ten discs). Single DVD/CD empty magazines are also available.
Purchase media now - Contact ASTI Sales: 719-593-7900 or submit a Request for Quote.