Direct Attached Archive Storage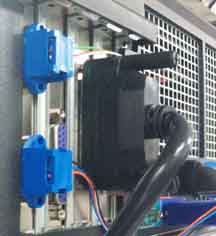 ASTI's direct attached libraries are the market leader for professional archiving solutions. The direct attached libraries are designed for long term data storage archiving and are controlled through a SCSI direct attached interface. They are ideal in circumstances where a software infrastructure or a storage area network is in place, or specific connectivity requirements are necessary.

Direct Attached libraries are compatible with many industry leading software applications. Alliance Storage Technologies collaborates with leading software vendors to optimize the return on investment.
Libraries feature the industry's most reliable optical disk storage architecture that ensures high data availability for business critical data archives. Direct Attached libraries feature UDO drives and media which are the industry standard for professional archiving. UDO archive solutions offer unmatched data authenticity and longevity, consume much less power than magnetic disk-based archives, and deliver a very low total cost of ownership (TCO).
Click on an image to for more details: