G Series Libraries
Professional Grade Direct Attached Archive Storage

Utilized by corporations and government agencies worldwide for long-term data storage, G-Series libraries are the market leader for direct-attached professional data archiving solutions. They are ideal in circumstances where a UDO library software infrastructure or a storage area network is in place, or specific connectivity requirements are necessary.
The G-Series is a scalable archive library family, with models ranging from 20 to 638 media slots making it easy to select the perfect size of library for your data archiving needs. In addition, the G-Series provides mixed optical media support for both Magneto Optical (MO) and UDO technology in one library or UDO1 and UDO2 in one library.
ASTI offers a line of G-Series UDO libraries, specifically certified for IBM customers.
Contact ASTI Sales: 719-593-7900 or submit a Request for Quote.
Click here to learn about Plasmon NAS solution upgrades
Gx Entry-Midrange Models
Gx Scalable Slot Licensed Models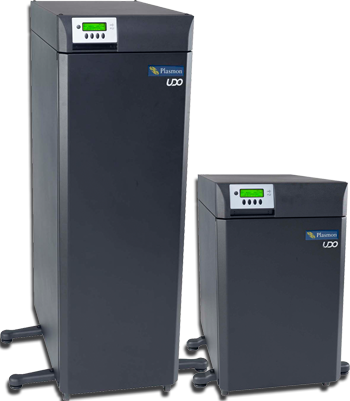 G Series Entry-MidrangeThe slot licensed entry and mid-range Gx models have a data archiving range of 4.8 TB- 10.4 TB. These models scale to meet future data archiving requirements resulting in investment protection for your business.
There are many benefits to the intrinsic scalability of these models:
Empowers your business to expand incrementally as data archiving requirements increase
Minimizes initial impact on IT budgets by purchasing only what is needed for today while maintaining the potential for expansion
Allows IT departments to budget/plan for expansion
Accommodate data growth without changing footprint size
Click on a link below to learn more
Datasheets:
Gx Entry-Midrange
G Series Enterprise
IBM 3996
UDO Archive Media
Brochures:
Cloud-Integrated Storage
Optical Media Cleaning
Related Links:
IBM 3995 Libraries
UDO Drives
UDO Media